Features

Specifications

Endurance 10-30min depending on batteries and payload.


On Screen Display (OSD) on ground station with on screen altitude, ground speed, GPS, and power system vitals.
as well as programmable viewable GPS waypoints.


Return to home feature if Radio Control communication is lost or out of range.


Docile platform that is easy to operate by any beginner


Comes complete as a turn key device (No assembly required)


All composite construction, extremely durable and easy to maintain.


Can interface with all Tetracam multispectral cameras


Adjustable CG steering system provides for wide range of weight and configurations.





Contact your Tetracam Reseller for additional information and pricing or contact Tetracam direct at info@tetracam.com.

Enduranc 10 - 30min depending on batteries and payload.


Parachute size 120" x 32" (26.6Sq/Ft)


Vehicle length - 35"


Vehicle Width - 16"


Vehicle Height - 20"


Vehicle Weight (RTF/no payload) - 8lbs


Payload Capability - 3lbs



Control Range - 3km




USB interface for on board flight data recorder.


Hawkeye Airframe Includes:
Payload control box
Main system control box - with custom integrated On Screen Display (OSD), Data logger and GPS.
Wiring harness
Adjustable steering system with Titanium gear high torque servo
Brushless motor with prop adapter
Motor vibration isolation mount
Brushless motor speed controller
APC 15x6 propeller (Qty 2)
2.4Ghz 7CH RC receiver - (Spektrum AR7000)
5S1P 4400mAh Lithium Polymer flight batteries (Qty 2)
3S1P 2200mAh Lithium Polymer payload battery (Qty 1)
2S1P 2200mAh Lithium Polymer RC system battery (Qty 1)
Video Transmitter (NTSC - 900MHz)
Parachute (120" x 30" - Bright Green, Bright Orange)


Ground Station Electronics Includes:
Video Receiver (NTSC-900MHz)
Video Receiver power cord
RC Transmitter (Spektrum DX7 with Charger)
Lithium Polymer Battery Charger

All electronics, including OSD, RC transmitters and speed controllers are preprogrammed and flight tested prior to shipping.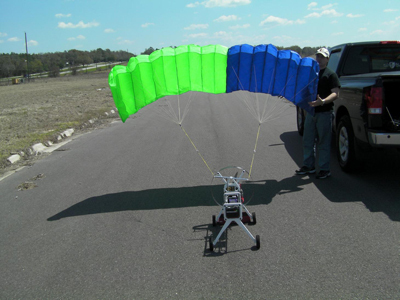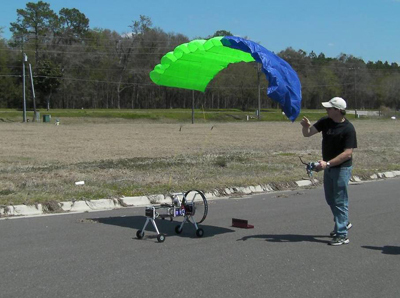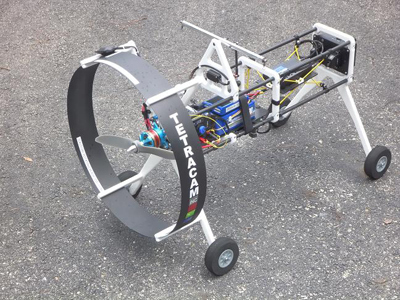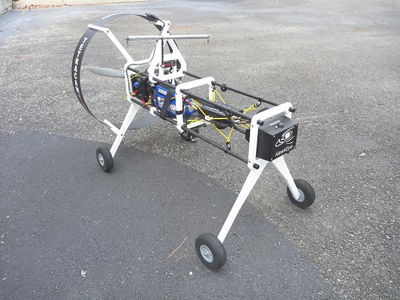 HawkEye Take Off Montage


HawkEye Landing Montage